February is Dental Health Awareness month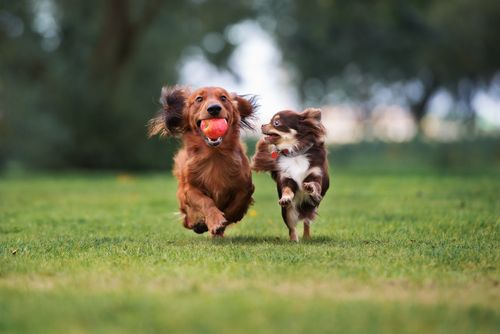 Did you know that according to the American Veterinary Dental Society (AVDS), 80% of dogs and 70% of cats will develop some form of oral disease by the age of three.

What is periodontal disease?
It is an inflammation of some or all of a tooth's support, which causes bone loss. Gingivitis means red or swollen gums. If left untreated, periodontitis may cause loose, painful teeth as well as internal diseases.

What are the causes?
It is caused by plaque (bacteria) build-up. The plaque then becomes mineralized, producing calculus. As the plaque ages and gingivitis develops, periodontitis (bone loss) occurs.

What are the signs of dental disease?
Persistent bad breath

Tartar

Redness of gums, bleeding gums

Discolored, loose teeth

Loss of appetite

Facial swelling

How can it be treated?
It depends on the severity of the dental disease. Grade I and Grade II gingivitis can be treated by teeth cleaning, polishing and the application of fluoride to help prevent plaque accumulation. Grade III requires deep scaling of the teeth.

This month, ALL dental products will be 10% Off.

Here are a few reading items....
https://www.avma.org/Events/pethealth/Pages/February-is-National-Pet-Dental-Health-Month.aspx
https://www.avma.org/public/PetCare/Pages/Pet-Dental-Care.aspx
Contact Us
202 Holomua St. Hilo, HI 96720
Call and Schedule an Appointment
808-427-2400
808-935-4532
alohavetcenter@gmail.com
Monday through Friday:
7:30 AM - 7:00 PM
Saturday:
7:30 AM - 12:00 PM
Sunday:
Closed