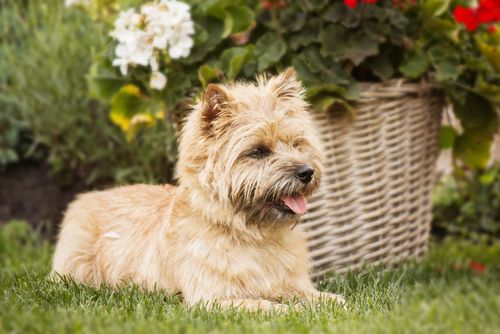 MAY is Heatstroke Awareness month
What is heatstroke?
- It is when pets overheat to temperatures of 106º–109º F.
- This results in thermal injury to tissues,which occurs when heat generation exceeds the body's ability to dissipate heat.

What are the signs and symptoms?
- Intense/rapid panting
- Salivating
- Wide eyes
- Staggering
- Weakness
- Pale gums

How can heatstroke be treated?
- Place your pet in tub of cool running water or spray with a hose, making sure that the water comes in contact with the skin.
- Thoroughly wet the belly and inside of the legs.
- Take a rectal temperature, if possible. Normal temperature is 106º–109º F.
- Seek veterinary attention as soon as possible.

DO NOT -
- USE COLD WATER OR ICE for cooling
- Not overcool pet.
- Attempt to force feed the pet water.
- Leave the pet unattended at any given time.

What you should know -
- Avoid leaving pets in the car or tied in direct sunlight.
- Short faced breeds, such as Boxers, Pugs, Pekingese and dogs with heavy coats are a greater risk for heatstroke.
- Age, heart trouble and physical conditions, such as obesity can put pets at a higher risk.


Come in and ask one of our friendly staff members for more information!
Contact Us
202 Holomua St. Hilo, HI 96720
Call and Schedule an Appointment
808-427-2400
808-935-4532
alison1@hawaii.rr.com
Monday through Friday:
8:00 AM - 7:00 PM
Saturday:
8:00 AM - 12:00 PM
Sunday:
Closed