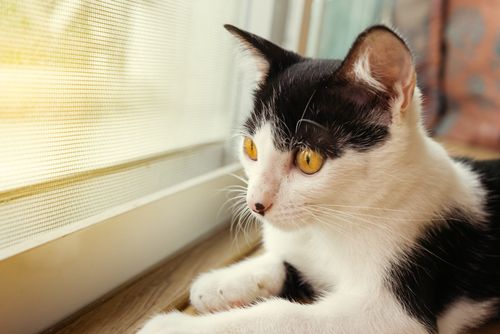 Wellness Exams
From puppies or kittens to adults and seniors, the importance of wellness exams are immeasurable. To start puppies and kittens on the road to good health, we offer a variety of lab tests and vaccines that will keep your pet healthy from the start. Your ... continue »
Vaccinations
Annual and semi-annual vaccines are the key to a pet's health. Vaccines keep your pet safe from many dangerous viruses and diseases. What are Vaccines? Vaccines are health products that trigger protective immune responses (defense cells in the body) in ... continue »
Start your new puppy and/or kitten off on the right foot with vaccinations to protect them from preventable diseases.
Spay and Neuter
As the problem of pet over population grows on our island, please have your pet spayed or neutered to prevent unwanted pregnancies. Unwanted litters are time consuming as well as money consuming. If you have a pet that is not intended to be used as a ... continue »
Dental Care
Aloha Veterinary Center encourages pet owners to establish an at-home dental care routine. We offer a variety of dental care products that are available over-the-counter and greatly reduce the risk of gingivitis and periodontal disease. Please ask any of ... continue »
Digital X-rays
Aloha Veterinary Center offers digital x-rays as well as other up-to-date technologies to better serve your pets needs. Our clinic also has well trained technicians that are available to take OFA x-rays including hip and elbow certification x-rays. ... continue »
Surgery
Aloha Veterinary Center understands the bond that people form with their pets. Our veterinarians offer many types of general, laser and orthopedic surgery within our veterinary center. We are committed to providing the highest quality surgical and medical ... continue »
Boarding
As part of our vast array of services we would love for your pet to spend your vacation with us. In order for your pet to board here at our clinic, there are a few requirements to keep your pet happy and healthy. All pets need to be up to date with ... continue »
Heartworm Medications
THESE MEDICATIONS ARE EXTREMELY IMPORTANT IN HAWAII…please be sure to afford your pet the opportunity to live heartworm free by asking your Doctor or any staff member about how easily this debilitating disease can be prevented. WHAT IS HEARTWORM? ... continue »
Microchips / ID Tags
The importance of microchipping your pet is often underestimated. If your pet travels with you, gets out of the yard or goes missing, microchipping may be the key to reuniting with your pet. It is a simple, inexpensive process that is ever so important to ... continue »
Pet Food & Diets
We offer different name brand foods such as Science Diet, Royal Canin and Solid Gold. Please stop by and ask any of our friendly staff members about the many choices that we offer. To read more about the different brands that we offer, please click on the ... continue »
Cold Laser Therapy
LASER THERAPEUTIC EFFECTS During each apinless treatment, laser energy increases circulation, drawing water, oxygen, and nutrients to the damaged area. This creates an optimal healing environment that reduces inflammation, swelling, muscle spasms, ... continue »
Contact Us
819 Laukapu St. Hilo, HI 96720
Call and Schedule an Appointment
808-935-7387
808-935-4532
alohavetcenter@gmail.com
Monday through Friday:
7:30 AM - 7:00 PM
Saturday:
8:00 AM - 5:00 PM
Sunday:
Closed
Emergency services are available Saturdays 5:00 PM - 7:00 PM, Sundays 8:00 AM - 7:00 PM, and on observed holidays. Please send a text describing your emergency to (808) 430-1339.
If you need emergency services outside of office hours, please contact the clinic on the next business day.
We cannot guarantee service as we only have one doctor-on-call, but she will get back to you if she is available. We thank you for your continued patronage as we continue to provide compassionate pet care for the Hilo community.
Learn More