AVC has three dedicated veterinarians and more than 20 support staff consisting of credentialed veterinary technicians, veterinary assistants, kennel assistants, receptionists and administrative staff. With this highly skilled and caring staff we can care for all of your pet's needs from laboratory to surgery as well as radiology and grooming. In addition to our own "in house" doctors, our veterinarians also have available to them an internet based network of other practicing veterinarians across the country.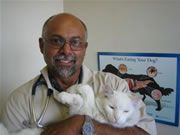 Dr. Trevor L. Rodrigues
Trevor Rodrigues, or Dr. R as he's called, was born in Africa and lived in India before moving to Hawaii. He attended Kailua High School on O'ahu and went on to the University of Hawaii at Manoa, where he attained a Bachelor of Science degree in Animal Science. Dr. R did his graduate work both at UH Manoa and Washington State University. While at WSU, he was privileged to work with Dr. Richard Ott, an outstanding scientist in the field of feline medicine. Trevor received the feline practitioner's student award and graduated Cum Laude. He subsequently worked in Los Angeles for the president of the AVMA, Richard Fink, at a 7-man practice. To be closer to his family, Dr.R eventually moved back to Hawaii, the Big Island specifically. Here, he realized the need for a progressive, local veterinary hospital and established Aloha Veterinary Center in 1993. Through out his 24yrs of Veterinary experience Dr. Rodrigues has worked successfully with various bones surgeries.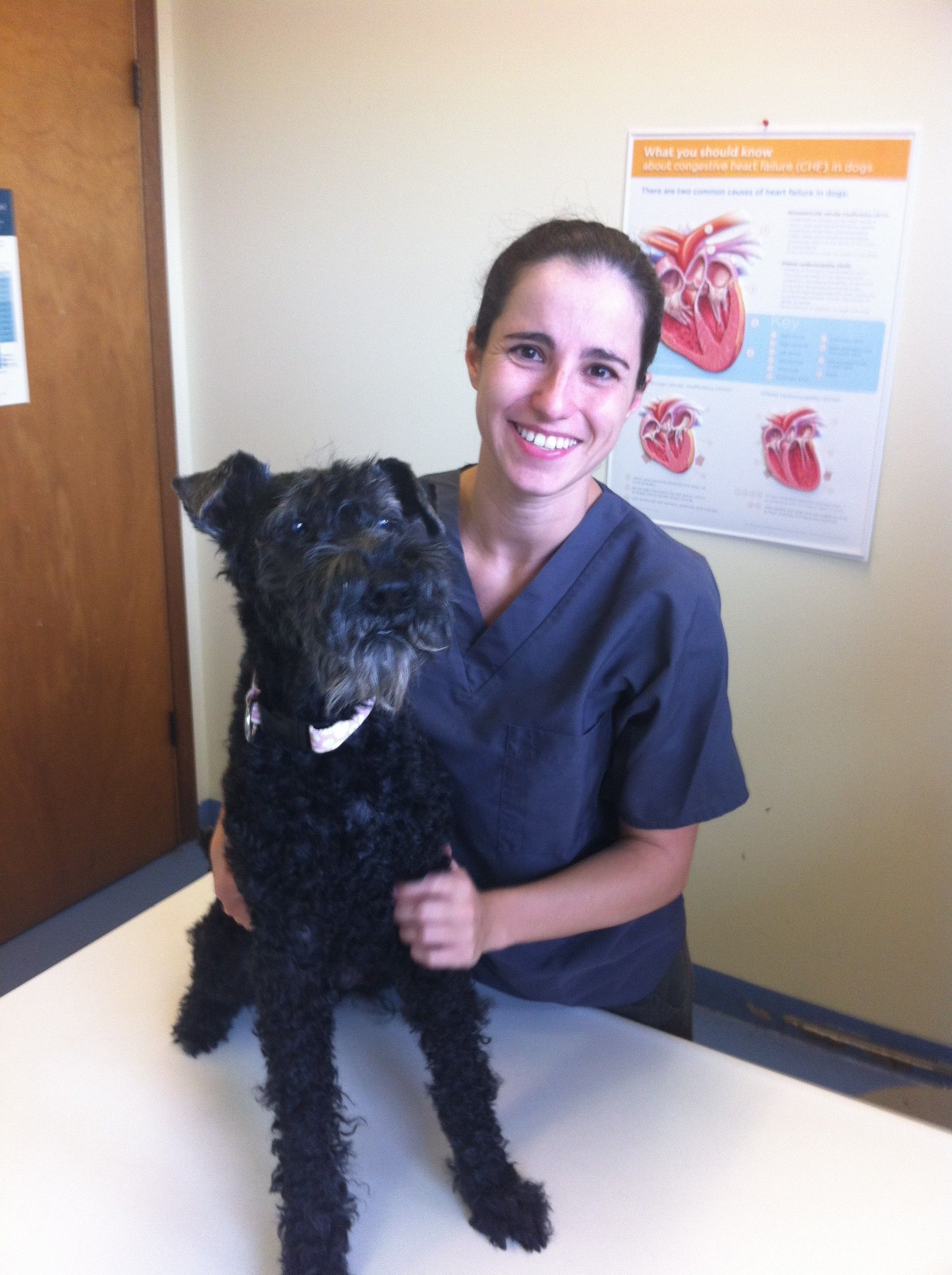 Dr. Alana Kapust
Dr. Kapust was born and raised outside of Boston, Massachusetts. She fell in love with animals at age two by nurturing her pet gerbil "Doodles" and instantly knew she wanted to be a veterinarian . Dr. Kapust earned her Bachelor of Science from the University of Pennsylvania, spending many summers as a tech at the Angell Memorial Animal Center in Boston, MA. She then studied veterinary medicine at Tufts University in Massachusetts. After working for three years in Cambridge, MA as lead veterinarian at a local clinic, Dr. Kapust moved to Hilo when her husband began a new job at the University of Hawaii. She is excited to join the Aloha Veterinary Center Staff and has a desire to treat all pets as though they are her own. By helping to educate families about pet health and the benefits of preventative medicine, Dr. Kapust hopes to keep pets healthy and happy as long as possible.
Contact Us
819 Laukapu St. Hilo, HI 96720
Call and Schedule an Appointment
808-935-7387
808-935-4532
alohavetcenter@gmail.com
Monday through Friday:
7:30 AM - 7:00 PM
Saturday:
8:00 AM - 5:00 PM
Sunday:
Closed
Emergency services are available Saturdays 5:00 PM - 7:00 PM, Sundays 8:00 AM - 7:00 PM, and on observed holidays. Please send a text describing your emergency to (808) 430-1339.
If you need emergency services outside of office hours, please contact the clinic on the next business day.
We cannot guarantee service as we only have one doctor-on-call, but she will get back to you if she is available. We thank you for your continued patronage as we continue to provide compassionate pet care for the Hilo community.
Learn More