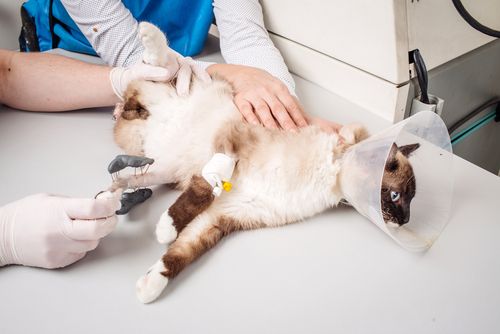 Aloha Veterinary Center offers digital x-rays as well as other up-to-date technologies to better serve your pets needs. Our clinic also has well trained technicians that are available to take OFA x-rays including hip and elbow certification x-rays.
Contact Us
819 Laukapu St. Hilo, HI 96720
Call and Schedule an Appointment
808-935-7387
808-935-4532
receptionist.avc@gmail.com
Monday through Friday:
7:30 AM - 6:00 PM
Saturday:
Closed
We will have some available Saturdays during the month. Contact our office for available Saturday dates
Sunday:
Closed
If you are needing emergency services, please contact our
Office at (808) 935-7387 during office hours or
Emergency phone at
(808) 430-1339
via text or call outside of business hours.
We cannot guarantee service as we only have one doctor-on-call, but she will get back to you if she is available. We thank you for your continued patronage as we continue to provide compassionate pet care for the Hilo community.
​​​​​​​
Learn More